Tanalith® E is a water-based preservative with a unique combination of copper and organic biocides. When impregnated into the timber through a high pressure process, Tanalith® E components bond with the wood structure and cannot easily be removed, helping to significantly extend its service life.  
It has Biocidal Products Regulation (BPR) authorisation and years of proven performance against wood decay and insect attack, including termites. In fact, this year Tanalith® E marks 30 years of proven performance. 
First launched in 1992,  over the years, Tanalith® E has been extensively tested to prove real world performance.  Field tests by independent bodies have demonstrated the unrivalled performance of Tanalith® E around the world to achieve the optimum protection for external, ground contact timbers.
Timber treated with Tanalith® E (widely known as 'Tanalised® timber') can be used in internal and external building applications and outdoors, both in ground contact and above the ground, without any need for further protection. It is ideal for building, cladding, decking, fencing, playground equipment and leisure wood applications. It can be used across a variety of agricultural and horticultural applications, such as fruit tree stakes, hop poles, vine stakes and earth retaining vegetable beds.
Tanalith® E Treated Timber
Timber treated with Tanalith® E has an initial natural green colouration and upon external exposure, the green colour slowly weathers to a warm, honey brown and in the longer-term becomes a natural silver grey. This weathering process does not indicate any loss of preservative protection. In some applications, such as fencing, an initial brown colour is preferred. To cater for this Arxada offer Tanatone® – a brown dye additive which provides built-in colour to Tanalith® E treated timber.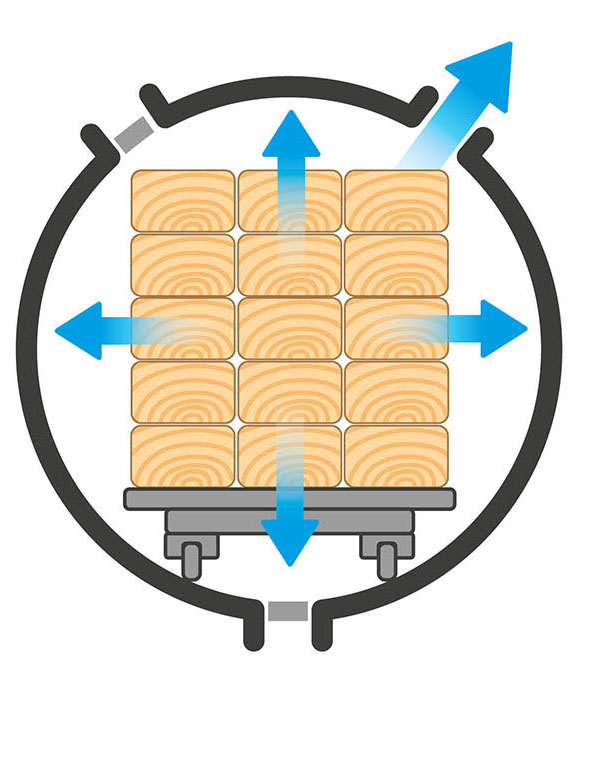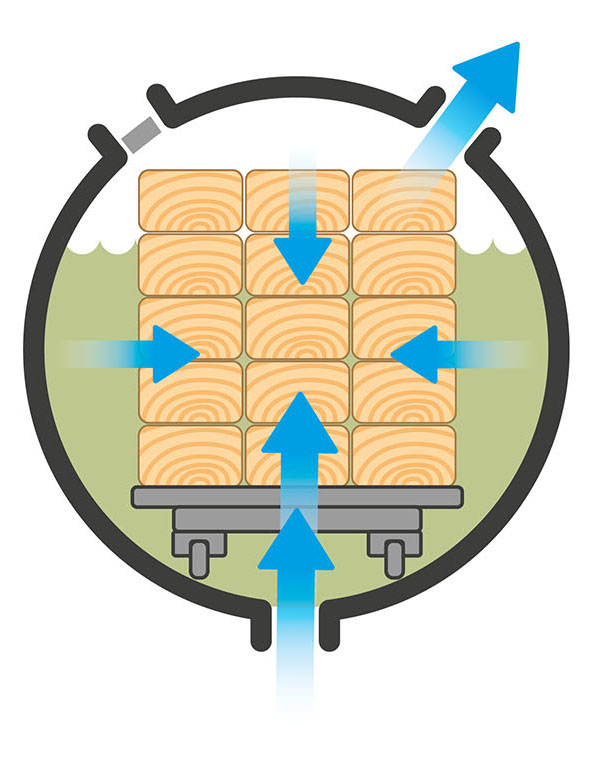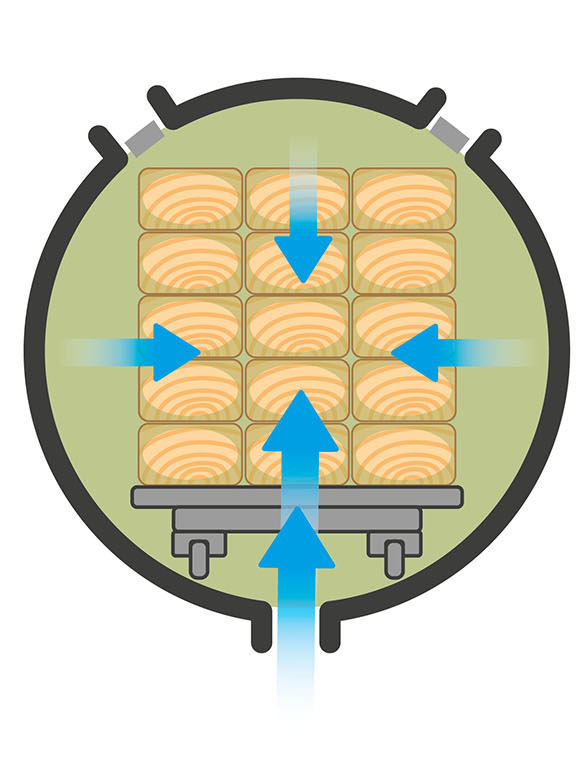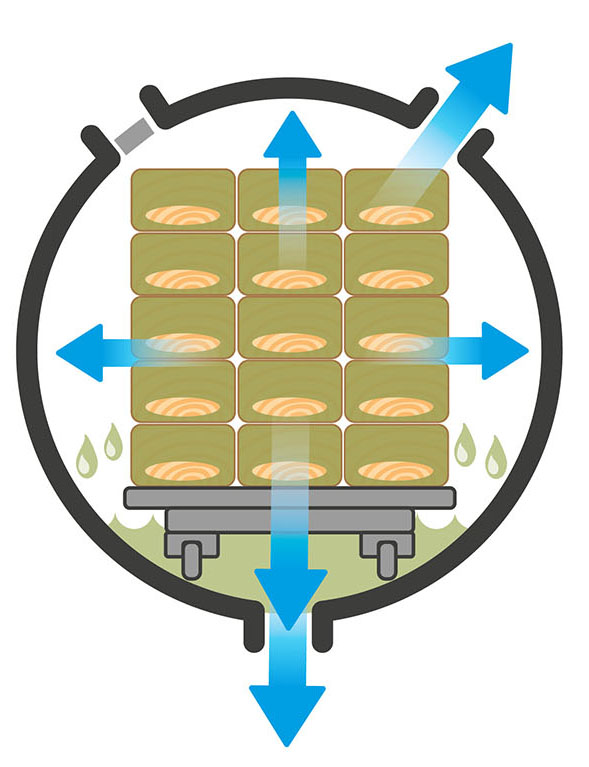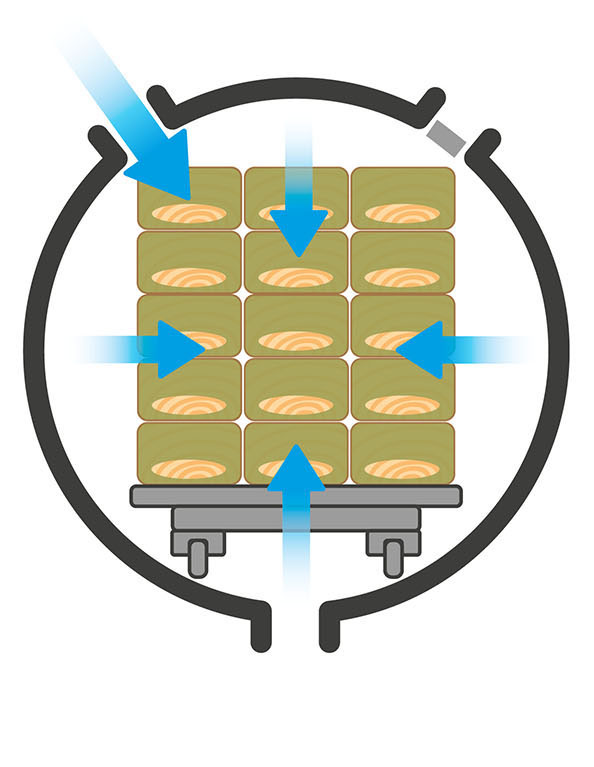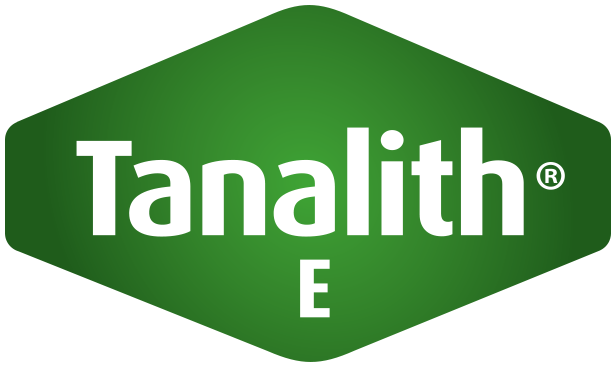 Within Arxada's dedicated Knowledge Centre, there is a wealth of information on both the Tanalith® E high pressure wood preservative process and the use of Tanalised® timber.
Use Classes are defined by European Standards, providing a guide to the risk of decay and insect attack to timber components, depending upon their end use. The higher the Use Class, the higher the level of preservative protection required. Tanalith® E treatment can used for all Use Class timbers. Tanatone® treatment is used mainly for Use Class 3 and Use Class 4 timbers.
1      Internal, dry. For example: floor joists
2      Internal, risk of wetting. For example: sole plates, tiling battens
3.1   Outdoors, coated above ground. For example: cladding
3.2   Outdoors, uncoated, above ground. For example: decking
4      Direct soil or fresh water contact. For example: fence posts
Tanalith® Colour Technologies
Working with the supply chain to ensure wood protection technologies evolve with market trends is a key focus for Arxada. Over a decade ago it launched Tanatone® brown colourants for use with its Tanalith® E high pressure preservative treatment, giving a different initial colour choice to high pressure treated timbers. Building upon this, Arxada has been increasingly asked for an improved longevity to the colours as well as the inclusion of a new grey colour option, which is very much in-vogue. After extensive testing of colour additive technologies, in 2020 the Tanalith® Lifestyle range was launched to sit alongside the existing Tanatone® options and provide a high performance colourant option.
The new Tanalith® Lifestyle colours will have a typical colour life of up to two years, depending upon location and exposure to UV light, as well as still allowing the treated timbers to achieve the usual desired service life expectations from a preservative point of view.